Why Fresh Peel?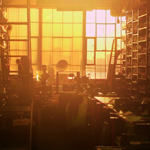 The Fresh Peel is the testing ground and library of thoughts for planner and brand strategist, Chris Wilson. The site is an ongoing experiment in peeling back the old ideas and traditions of brand strategy by exploring theories, hosting discussions, and curating content. Ripe ideas are all around us.
There's a lot of content to digest here at The Fresh Peel, so we thought we'd give you a roadmap for what you should expect from this site. Tell us a little bit more about who you are by selecting the description below that best fits you and we'll point you in the right direction.
What are you here for?
I'm here to find information on business trends that will help me stay ahead of the curve.
Perfect! The Fresh Peel is just what you are looking for. Chris Wilson has his hand on the pulse of what's happening in the fast changing and shifting world that we live in and brings the most important content to you daily. Chris' analysis is based on over 10 years of experience in the social media, brand planning and research fields observing how behaviors change and evolve as new technologies emerge and are adopted.

I'm here to find a strategic consultant to work with my company.
Great. Digital Brand Strategist, Chris Wilson regularly consults with small businesses, startups and nonprofit organizations, helping them plan, execute and maintain integrated online strategies. Chris' specialties span across a number of categories:
Strategic Planning

Trendspotting

Social Media

Email Marketing

Brand Development

Creative Problem Solving

Search Engine Marketing (SEM)

Integrated Online Marketing Strategy
If you are interested in working with Chris or would like to get more information, please fill out consultation request form so that we can learn more about your specific needs and challenges.
I'm here to promote my company, product or event.
Excellent. The Fresh Peel's advertising and promotional opportunities help you reach a savvy audience of marketing and communications professionals, small and medium business owners, entrepreneurs and good ole fashion people that like to get their hands dirty and make something happen. Contact Chris to find out more about our advertising and promotion options.